Thanks to Trop50 for sponsoring my writing about fabulous bloggers. This year Trop50 is granting 50 Fabulous Wishes. Click here to enter for a chance to win $1,000 to celebrate a friend with a refreshing attitude about looking and feeling fabulous!
I am obsessed with reading blogs. There are so many good ones out there and as blogging grows into this huge phenomenon (for better or for worse), new blogs are popping up everywhere. Today, I want to share 5 of my favorite blogs with you (this is, by no means, an exhaustive list, but it does show the variety in my reading!).
What made me choose these blogs? They are written by some pretty cool women who have great taste in food and fashion. They inspire me to try new trends, new recipes, or new shops. Their blogs are fun to look at. They are "regular" women doing pretty cool things. Today, I'm celebrating these 5 ladies--and if you haven't checked out their blogs, do it! Now!
1.
Blue Collar Catwalk
Besides representing my hometown, Kyla is a stylish risk taker, an advocate of bargain shopping (she shares most outfits under $100 total and encourages readers to do the same!), and also encourages healthy workout habits and body image with her Sweaty Wednesdays posts. She's the full package, ladies and gentlemen, beautiful inside and out!
2.
Wardrobe Oxygen
I feel lucky to call Allie a blog friend. She is an expert on style and encourages every woman--regardless of shape, size, color, age --to find and embrace their personal style. From reviews to DC event coverage to posts about her sweet daughter Emerson to her fabulous outfit posts, there's something for everyone on Allie's blog.
3.
Idee Geniale
Mel writes one of the first fashion blogs I started to follow when I entered the world of fashion blogging 3 or 4 years ago. I love her mix of vintage and modern--I want her entire closet! She's recently decided not to shop for a whole year (to embrace remixing her closet and purging/trading in items she no longer wears to places like Buffalo Exchange, which is the only way she "shops"). She's that really cool girl you want to be best friends with.
4.
Here's looking at me kid
I don't just love this blog because we share the same name. Mandi is not only a style blogger, but also an artist/photographer. She does scrapbooking/collage inspired by outfits, shares photos of her stylish home, and of course, her really cool (almost always vintage-centered), beautifully photographed outfits. She makes the world a more beautiful place, and I'm always so excited when she updates her blog. She makes me want to get more creative with my own life.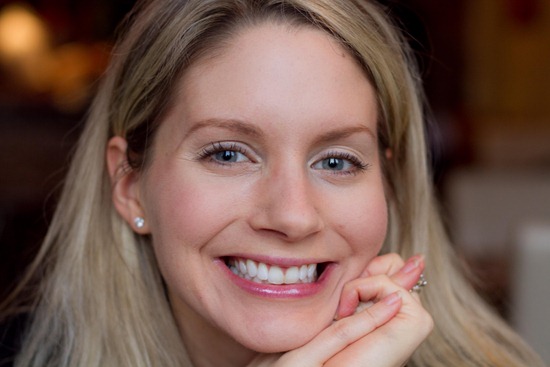 5.
Oh She Glows
I have recently started eating a plant-based diet, and discovered Angela's blog. She not only has the best vegan recipes around, but she is encouraging and honest, and she shares her own experiences with food, weight, and working out. She's definitely got a glow, and her blog encourages you to get your own glow, whether from exercise, eating great food, or simply loving yourself and your life.
Don't forget to enter the 50 Fabulous Wishes contest for a chance to win $1,000 to celebrate a friend with a refreshing attitude about looking and feeling fabulous. I was selected for this Tropicana Trop50 sponsorship by the Clever Girls Collective, which endorses Blog With Integrity, as I do. I received compensation to use and facilitate my post.